Testimonials
They are the best judges.
KEDGE Global MBA - Part time MBA
Management
My best memorie is the time that i spent with my classmates in China !
Maximilian HEMGESBERG
Segment Manager Mobility EMLA & Global Business Development for Coated Films, Covestro - Global MBA Participant (Intake 2017)
I'm a chemist and I'm currently the head of business developmentat a company called covestro which is formerly known as biomaterial science. My key takeway from the KEDGE EMBA is certainly that my own thinking in my own perspective is not the only one to take into account for any decision that you make in life and in business. My best memorie is the time that i spent with my classmates in China or the digital China class. It was really impressive and to see also how business is done in China and how the mentality and how business is completely different. And that was just amazing ! During the MBA i change positions so currently i try to gather more experience in the commercialrole that i'm currently doing in automotive business. Then, i'm hopefully going for a management career further in my company. Let's see ! I'm very really excited to see what the future holds for me.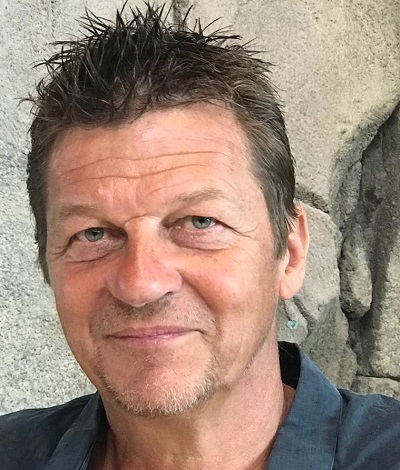 MAI - International Purchasing & Innovation Management
Innovation & Entrepreneurship, Stratégie - Innovation
"The ITE Master's degree prepares future actors of change"
Paul Molga
journalist at "Les Echos" daily newspaper
"Soft skills are essential to entrepreneurial success in order to effectively manage teams, develop creativity, share a vision and lead the digital and ecological transformations that are essential to the 21st century economy. With its highly innovative inductive pedagogy, the ITE Master's degree prepares future actors of change to make the most of these intrinsic skills, which will support their business models and enable them to imagine disruptive solutions and competitive advantages that are decisive for the success of their business or intrapreneurship project. To say that the world belongs to this new generation is a common sense. Providing the means of collective intelligence to prepare them for this is a challenge that this ITE master's programme takes up.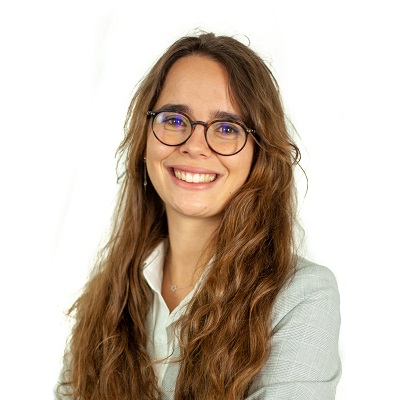 International Business
International Business
the International Business MSc has confronted us with international challenges that prepare us for tomorrow's work environment
Inès Olmos
Branch Administrative Assistant, United Nations NY - Class 2021
I joined the International Business MSc for its broad range of disciplines, allowing to understand the global operations of a company, and its geopolitics and international law focus, providing an understanding of the global context and setting in which companies operate. I was able to complete my Master's degree with an internship at the United Nations in New York, where I joined the NGO department team, in charge of coordinating the integration of non-governmental organisations into the Economic and Social Council of the UN. The scope of the programme allows students to grow into multi-skilled graduates while at the same time preserving the client-oriented mindset, highly sought after by recruiters in all types of organisations. The programme also trains qualified, solution-oriented managers. Finally, the International Business MSc has confronted us with international challenges that prepare us for tomorrow's work environment. This master's degree has allowed me to develop my skills in teamwork and multicultural cooperation, and has increased my awareness of international and complex issues and contexts.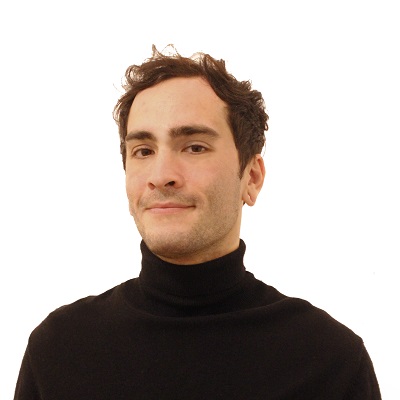 Innovation, Transformation, Entrepreneurship
Innovation & Entrepreneurship
"I now feel ready for creating my own start-up, and help companies innovate"
Marco Licari
Logo de CEA Innovation Consultant
As a young engineer, I wanted to better understand how business works, and how a technology can be brought successfully to the market. We live in a world that has to change fast : sustainability and digitalisation are a must, but companies struggle to keep up. I strongly believe that the solution is the path of innovation and entrepreneurship. During the year, I develop various innovative projects for major companies, but I also learnt how to build a business plan for financing my ideas, how to pitch my vision and how to succeed in the market. Thanks to this Master, and to the engagement of Kedge in sustainable development, I now feel ready for creating my own start-up, and helping companies innovate.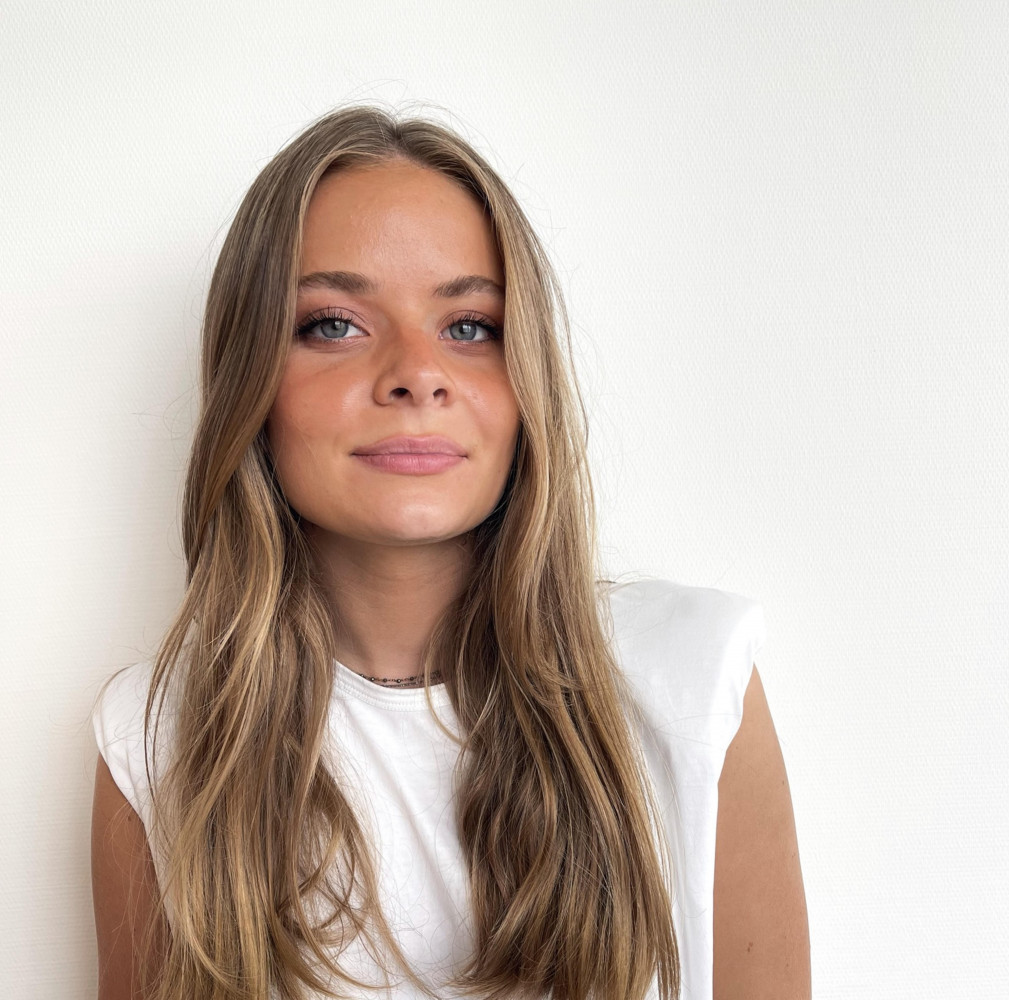 Innovation, Transformation, Entrepreneurship
It is an excellent, professional and intense course!
Clémence Tilly
Ecommerce Coordinator - ZENITH, LVMH group
The MSc Innovation, Transformation, Entrepreneurship was a revelation for me. Passionate about digital marketing and digital innovation, this MSc gave me all the professional skills and provided me with all the keys that enabled me to join a company in the LVMH group even before I graduated.

The major advantage of this course is not only the teaching by professionals in the field but also the dual vision of start-ups and large groups taught in each module.
During my year at the MSc ITE I had the chance to participate in various entrepreneurial projects, meet important players in the digitalisation of industries, join a community of committed women entrepreneurs: "The Wonders" and take part in a round table on gender parity in business in the presence of Minister Elisabeth Moreno. I am proud to have been a student of the first class of this MSc!

"Whatever you dream of doing, start it. Boldness has genius, power, magic." Johann Wolfgang Von Goethe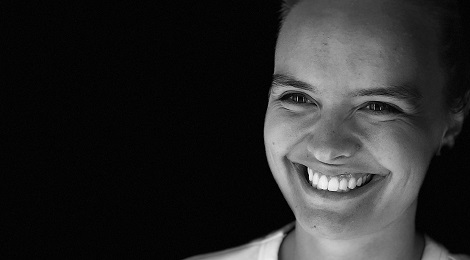 Sport - International sport & event management
Marketing
ISEM offered me the opportunity to learn from professors that are actual sport industry professionals
TEA STEFANI
Brand Project Manager - AS Monaco
I have been a competitive athlete for most of my life and even after some injuries forced me to stop, my plans to remain in the sport industry didn't change. KEDGE ISEM offered me the opportunity to learn from professors that are actual sport industry professional and to combine theoretical and practical learning thanks to the many projects that students are asked to work on throughout the master. Studying in France, and in Marseille specifically, allowed me to experience a unique and multicultural environment. Additionally, Marseille offers a multitude of sport viewing opportunities for someone that is passionate about sport. Currently I'm the Brand Project Manager for AS Monaco in Ligue 1. As part of my role, I work on all those project that involve the club's brand both from a management side and from a strategic development side.
MSc Data Analytics for Business
Data Analytics
Strategies to convert businesses
Edouard BELOUET
Managing Director, Accenture
Today, technology is at the heart of our clients' business, and their business and technology strategies are inseparable, if not indistinguishable. Data and artificial intelligence technologies are recognised as powerful levers to execute these strategies and transform the business.

To reap the full benefits of its data, the company must enable the relevant use of data within a controlled framework. To optimise its business processes, it must deploy artificial intelligence and automate activities wherever possible and relevant.



The talents arriving on the job market today, in addition to showing curiosity and agility, must understand the challenges of this transformation to imagine the company of tomorrow. They must master the technologies, understand their strengths and limitations in order to be able to implement them within their company in an ethical and responsible manner. Through the BI & ML master's programme, Kedge offers training that prepares students to address these issues.
MSc Data Analytics for Business
Data Analytics
Train multi-skilled business, IT and data science talent
Sébastien VAUDOUR
Big Data Owner, Danone
In a context where data is at the heart of the transformation challenges facing companies, the skills and knowledge linked to data processing are essential. From large groups to startups, including transformation players (consulting firms, agencies, etc.), this programme provides companies with a relevant response to their search for versatile (business, IT & data-science) and cross-disciplinary talent: combining a strategic and operational vision of activities.
MSc Data Analytics for Business
Data Analytics
Provide companies with versatile and cross-disciplinary talents
Marius FALL
Lead Data Analytics & Tracking at Back Market
In a highly regulated technological context, AI and Business Intelligence subjects are now found to have practical applications in companies in order to continue to give meaning to Data with an increased use of external expertise from consultancy firms. As a result, multi-skilled junior consultants are becoming a rare resource. It is therefore crucial to train rigorous, methodical collaborators with a business orientation who are sensitive to the problems and opportunities offered by Machine Learning. The specialisation offered by KEDGE perfectly meets this challenge. By combining the pedagogical excellence offered by its faculty with the relevance of practical case studies, this MSc will train the future Data Marketing consultants who will meet the expectations of firms in this field.
MSc Data Analytics for Business
Data Analytics
Provide companies with versatile and cross-disciplinary talents
SÉBASTIEN VAUDOUR
Big Data Owner, Danone
In a context where data is at the heart of the transformation challenges facing companies, the skills and knowledge linked to data processing are essential. From large groups to startups, including transformation players (consulting firms, agencies, etc.), this programme provides companies with a relevant response to their search for versatile (business, IT & data-science) and cross-disciplinary talent: combining a strategic and operational vision of activities